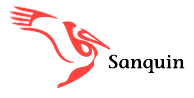 As of today, I am officially a blood donor. I've been at Sanquin, the national blood donation organization, this morning to deliver half a liter of blood. I have been there once before, to let them take a small amount of blood for blood tests. Apparently they found nothing obviously wrong with, so I was invited again. Depending on the need, I will be invited a few times each year to give more blood.
Blood donation is something that has been on my "todo" list for quite some while now, so I decided to simply stop delaying and do it a while back. I think that everybody should think of being a blood donor. A lot of of our health care is dependent on donor blood. Since people expect health care whenever they need it, can't we expect people to give blood whenever needed?
What scared me a little, was that Sanquin Enschede is still short of a lot of donors. They are aiming to have another 1450 donors, while they currently have about 5000. Considering that Enschede has over 150.000 inhabitants, that amounts to just over three percent. Surely there are more people prepared to invest some time in this?
So, are you not a blood donor yet? Sign up now! It will only cost you some time every now and then, the people are very nice and there's free drinks and cookies involved :-)
Edit: This used to say Enschede had only 200 donors, but that turned out to be 200 hundred new donors in their current campaign for new donors. In total, Enschede has around 5000 registered donors.